OUR LOWEST PRICES OF THE YEAR! CYBER WEEK 2023.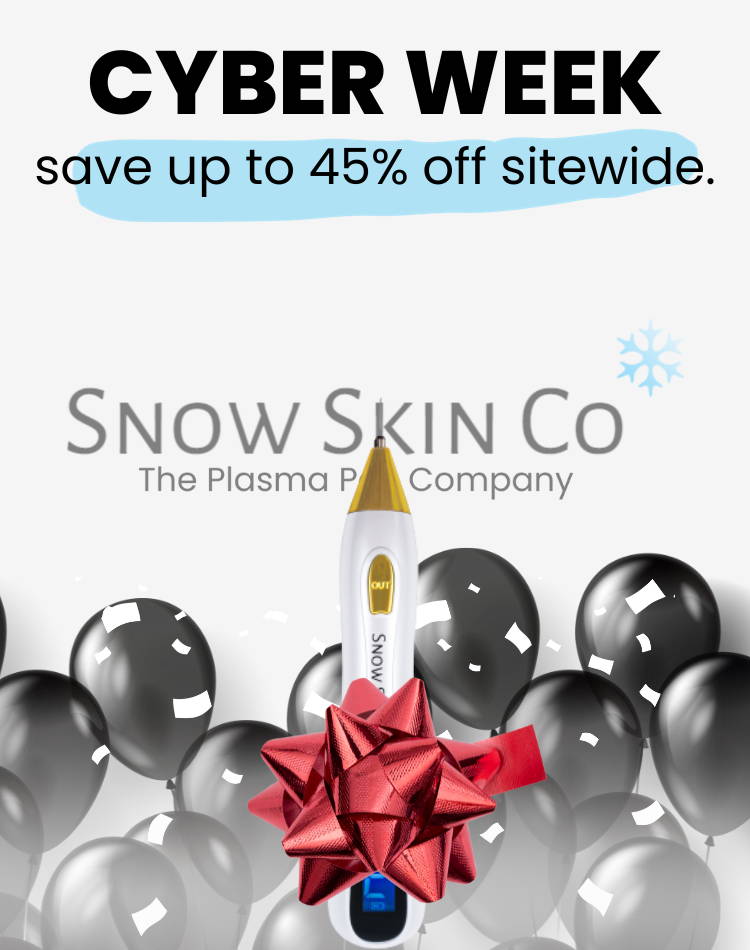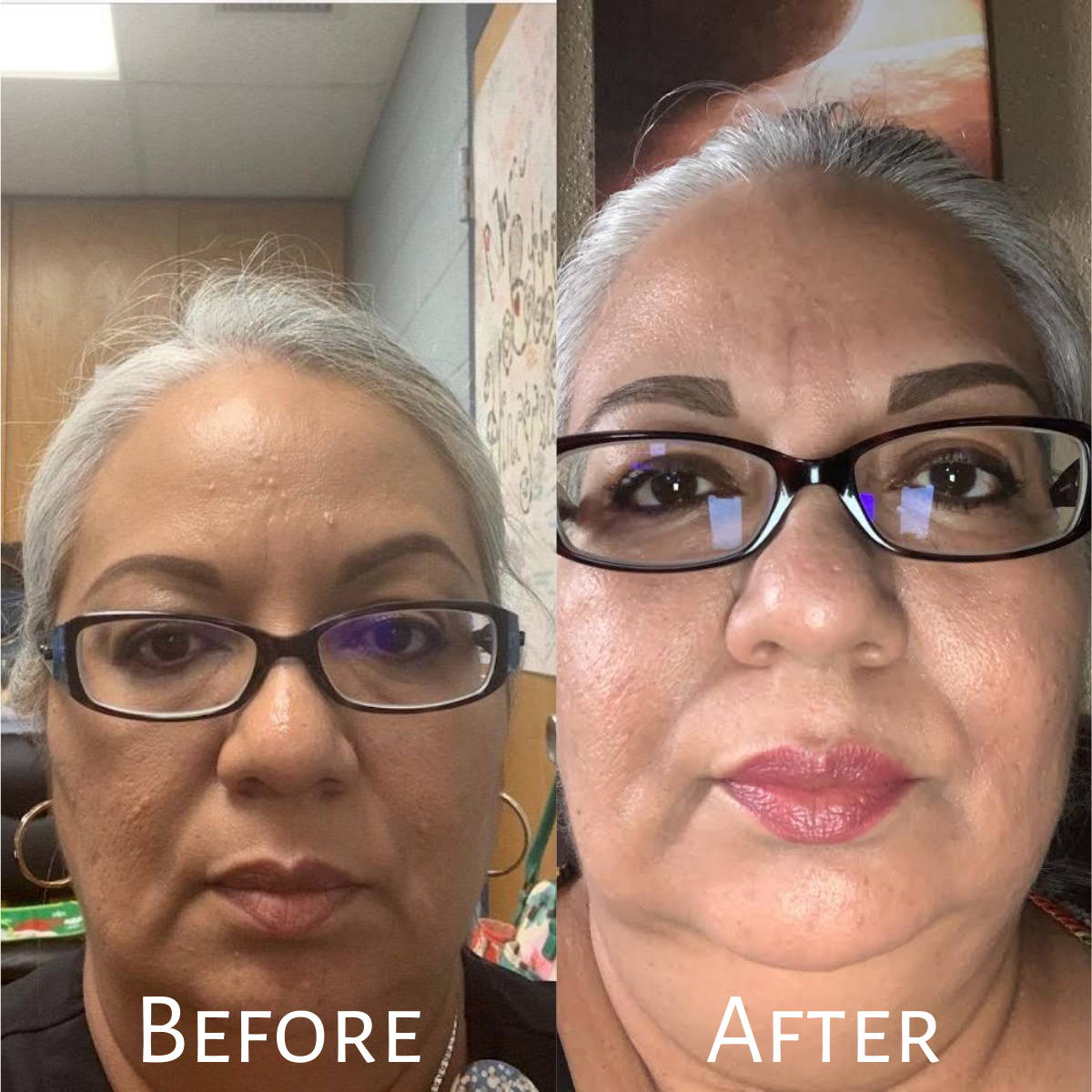 "My main reason for purchasing this plasma pen was to see if I could get rid of the sebaceous hyperplasia I had all over my face. I have to say I'm more than surprised and content with the results after 6 weeks. all these cauliflower like bumps are all gone!! After having these bumps for many years I am so happy to finally be rid of them. Thank you Snow Skin!!"
Gracy C.







Plasma Pen Comparison by Licensed Esthetician.






meet just a few members of the snow skin co. family!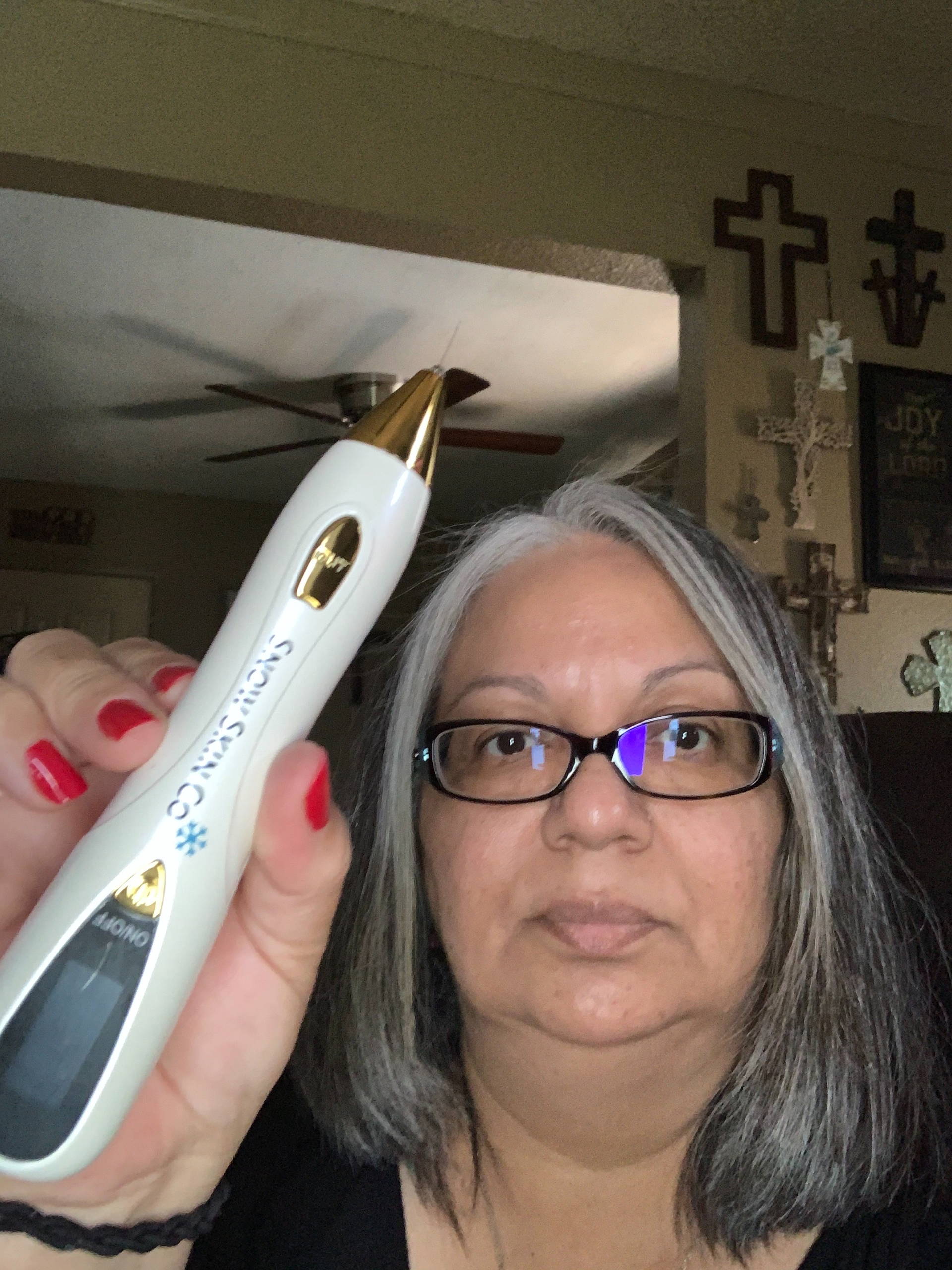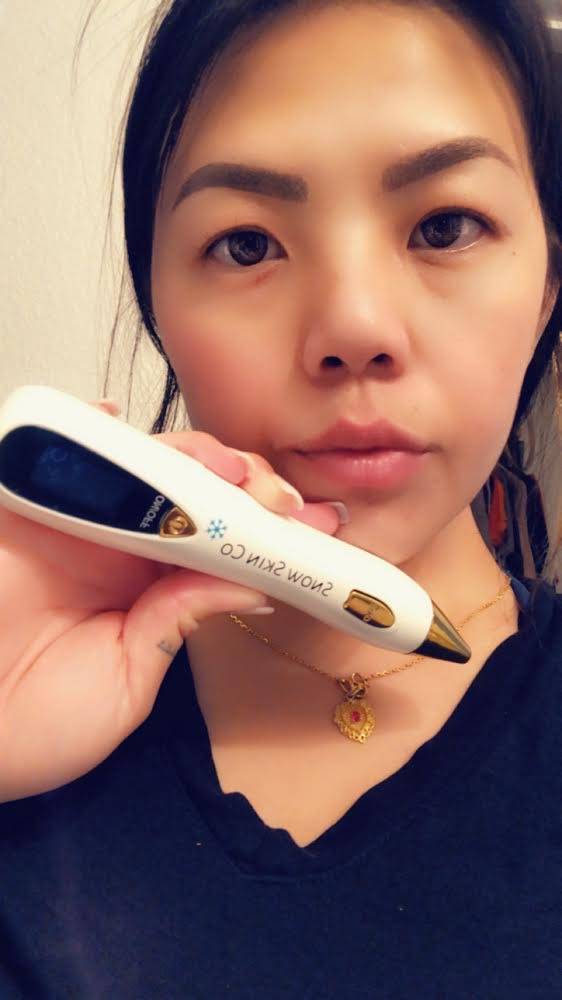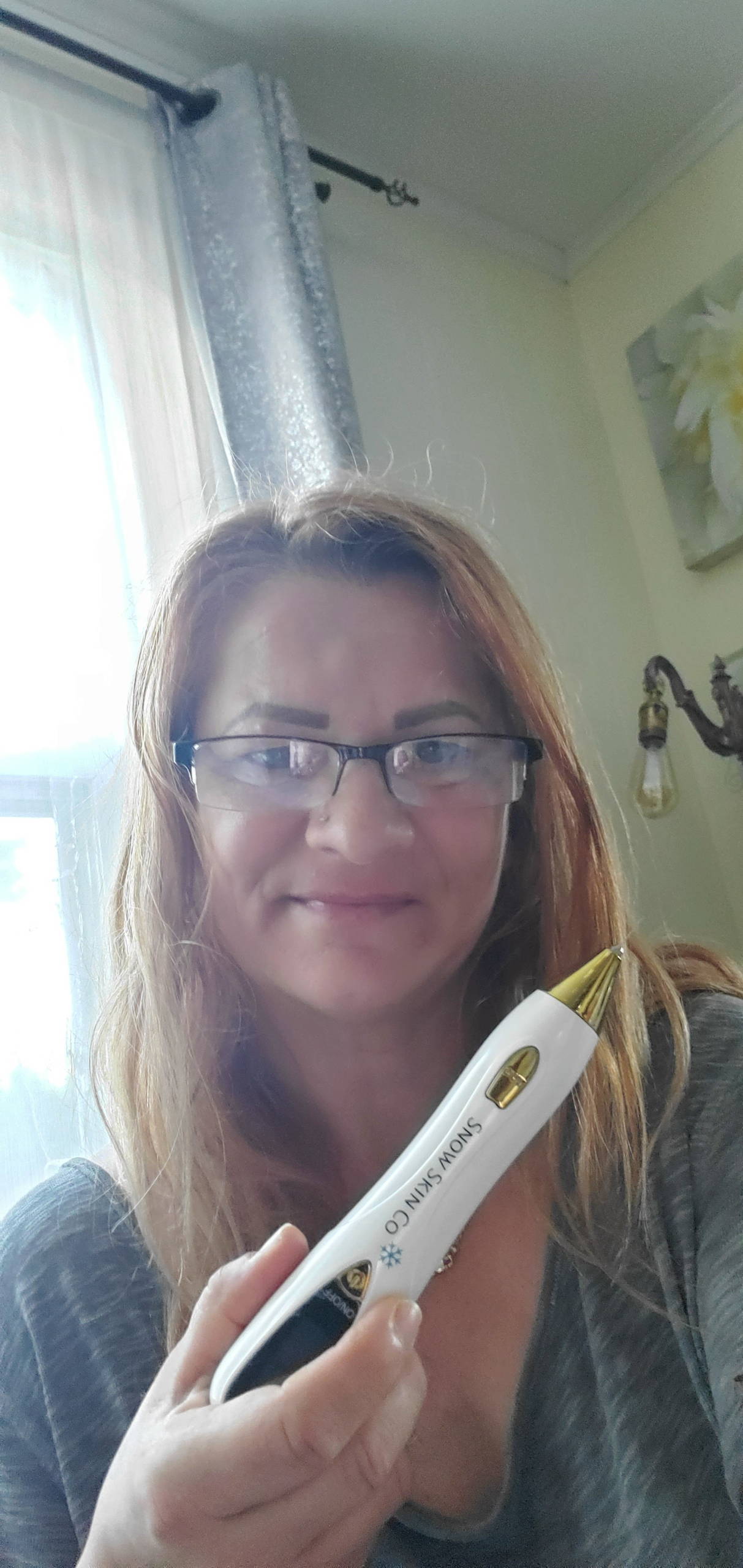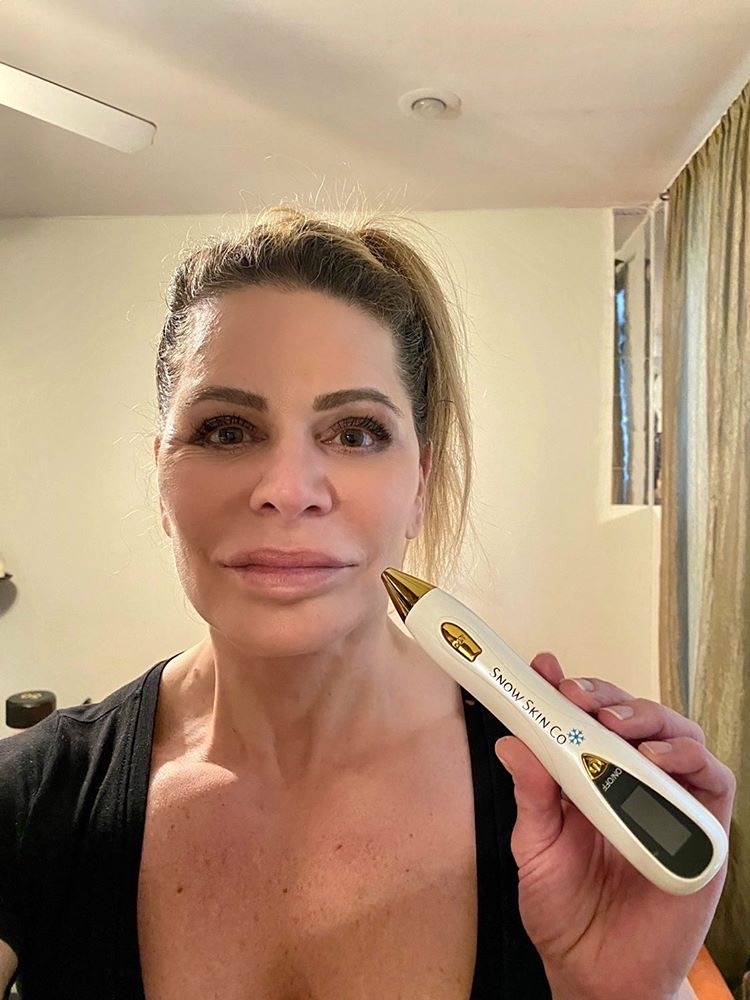 Meet just a few members of the Snow Skin Co. family!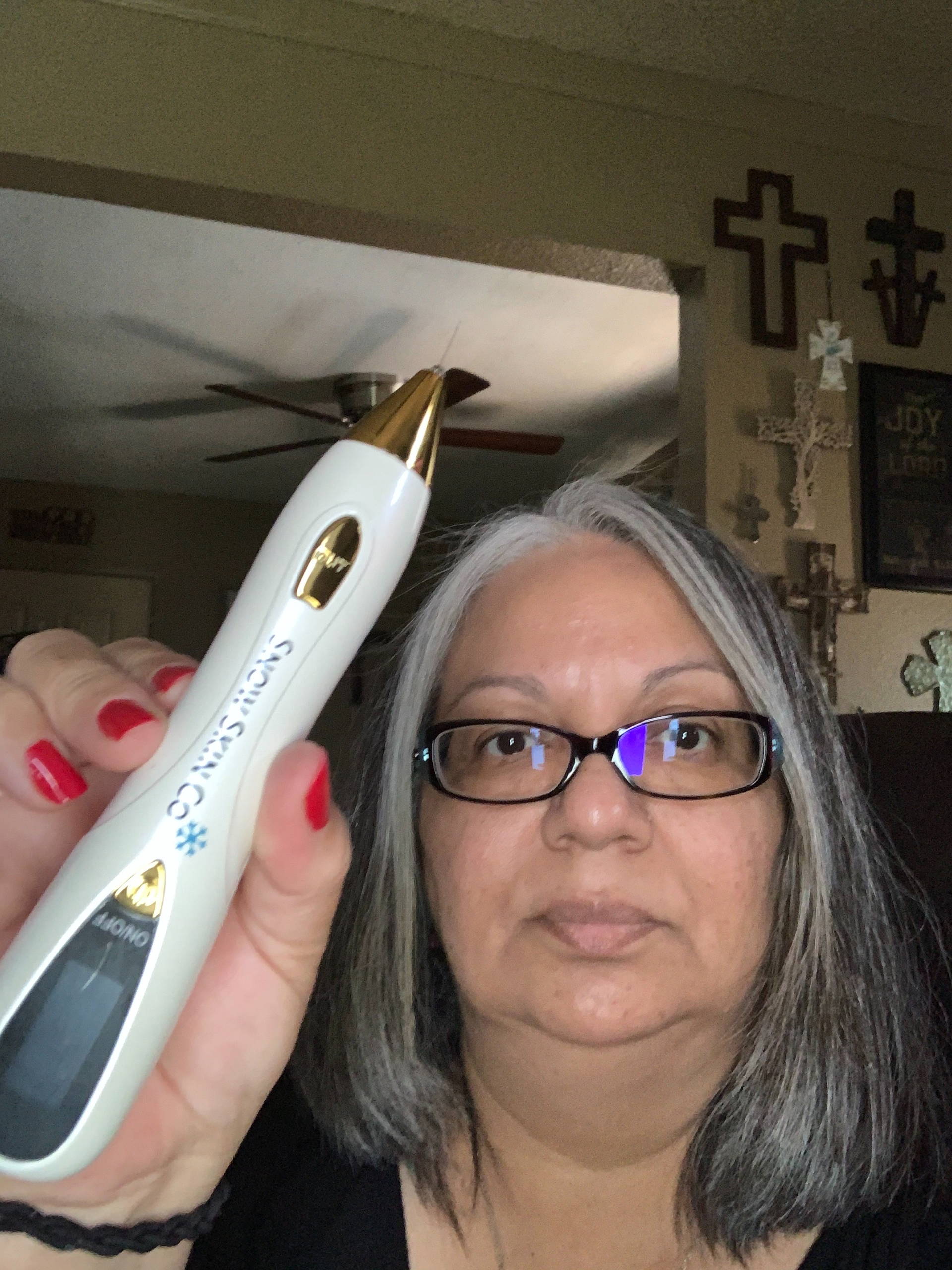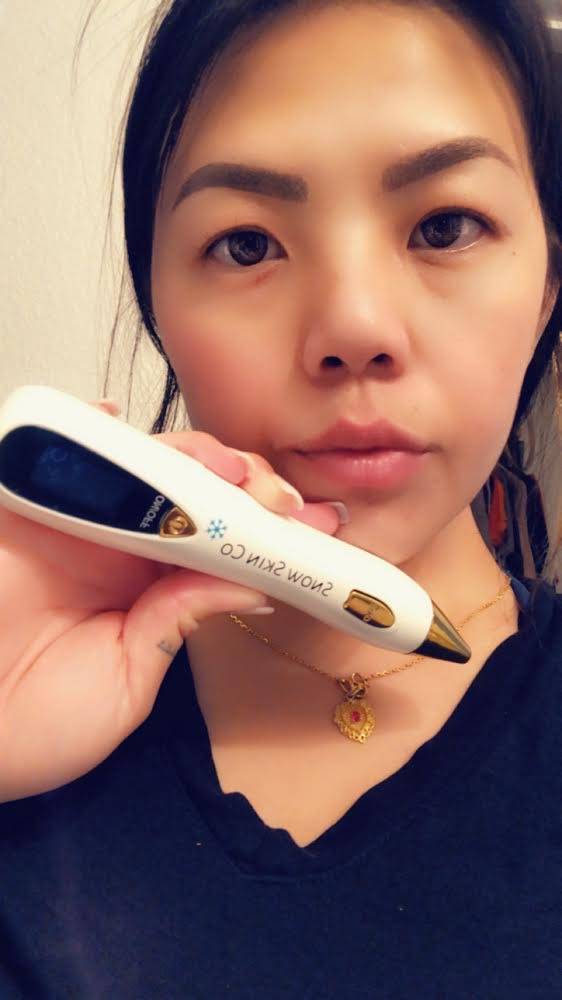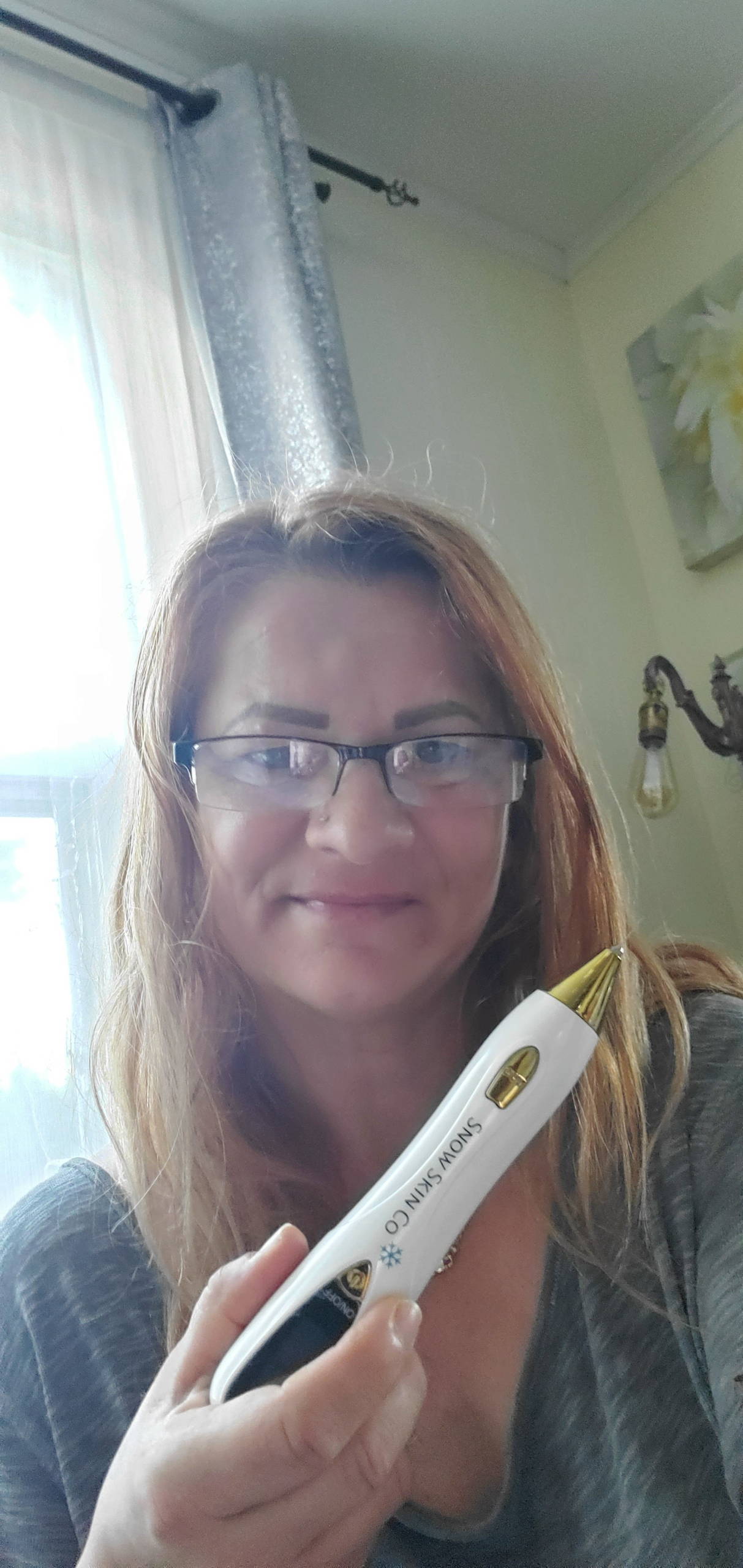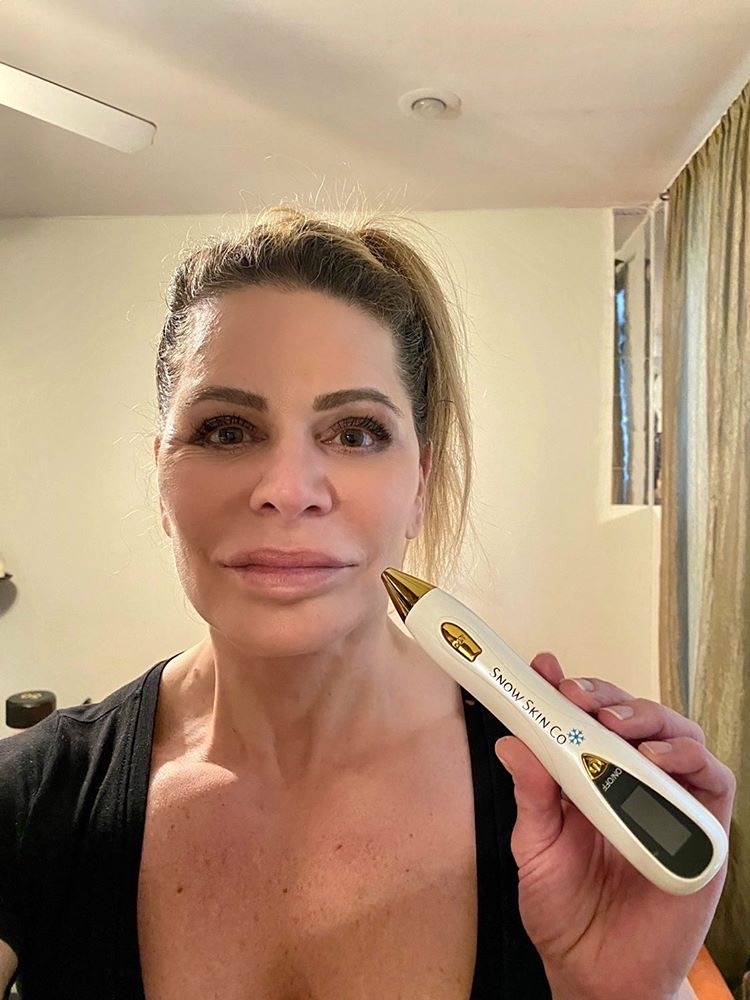 Got questions? We've got answers.
This plasma pen pen leaves dots on the skin... right? How long does it take for the dots to fall off?
Yes. The Snow Fibroblast Plasma Pen leaves dots just like the attached photos: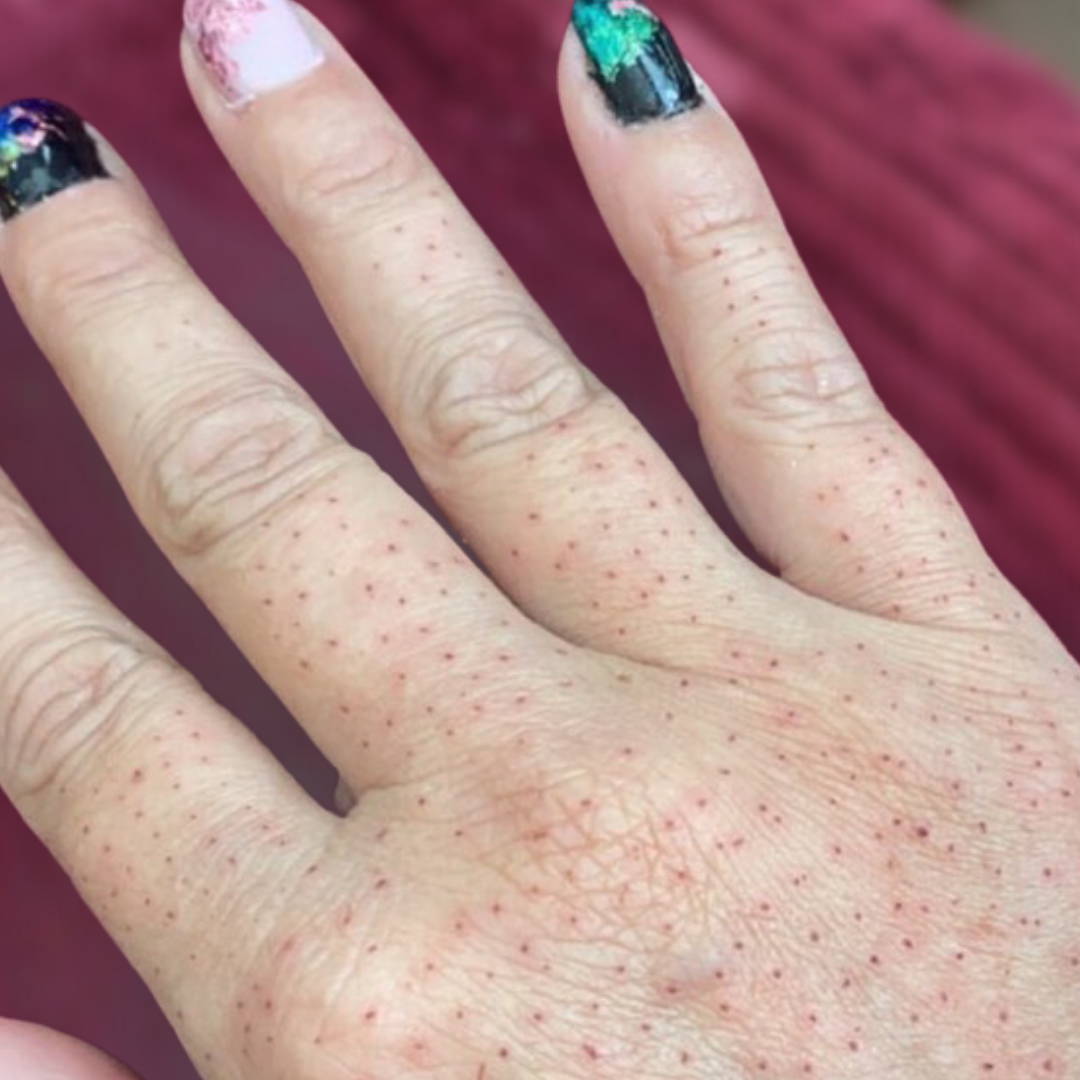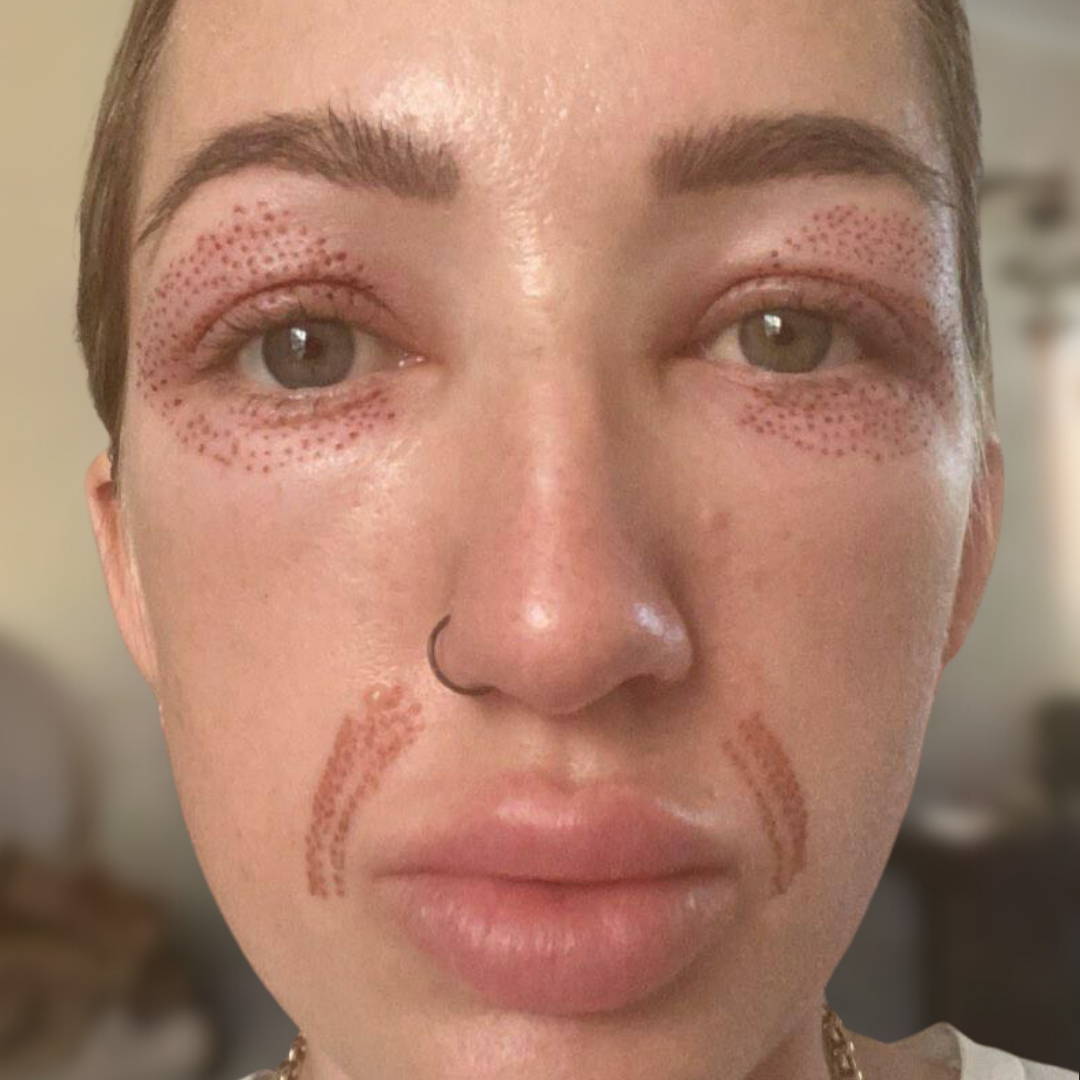 It takes approximately 5-7 for the dots to start falling off significantly.
Can this pen also remove areas like wrinkles/fine lines?
Yes. While the Snow Fibroblast Plasma Pen is very effective in removing things like skin tags, it can also be extremely effective in lessening wrinkles. Have a look at the video below which shows a Wrinkle Before & After with the Snow Fibroblast Plasma Pen.
How long does it take to see results?
For treatments such as skin tag removals results can be immediate.
Now, for other treatments such as skin tightening (for things like wrinkles) the dots will need time to fall off (around 5-7 days) due to your skin needing time to heal.
Please have a look at the video below for a visual example at the healing time and results when it comes to skin tightening with the Snow Fibroblast Plasma Pen.
Why are there options to buy more than 1 pen?
While many of our customers are at-home users, we still have a good deal of customers that own clinics. This is why we offer bundle options to order more than 1 pen at a discounted price.
Is there a manual that can give me advice on how to use my plasma pen?
Yes, a detailed instruction manual does come with your package.
If you have any questions that aren't already covered on our instruction manual please reach out to us at productadvice@snowskinco.com. When you contact us through this email providing your name + order number you will have special access to our knowledgeable plasma pen team and they will be able to assist you no matter how specific your question is!
Which countries do you ship to?
We ship to most countries. If there is a shipping option for your shipping address at checkout, this means we ship to your country. All orders to the United States are shipped domestically express from Utah each business day. All orders to other countries are shipped from our overseas warehouse with express delivery. Select your country/region and the current shipping estimate will be provided.
These shipping estimates are accurate being that they are determined based on past orders to the given country/region.
2-6 Days
Shipping Carrier: USPS, FedEx, or UPS.
5-12 Days
Local Last Mile Carrier: Royal Mail or Hermes.
6-15 Days (Varies on Country)
Local Last Mile Carrier:
DHL (
Germany
),
Hermes, LaPoste (
France
),
PostNord (
Sweden
,
Denmark
,
Norway
,
Finland
,
Iceland
),
Post Italiane (
Italy
),
FastWay (
Ireland
),
PostNL/GLS (
Netherlands
), etc.
Local Last Mile Carrier: Australia Post or Aramex.
Local Last Mile Carrier: Aramex.
Local Shipping Carrier: *Varies depending on country/region.


Snow Fibroblast Plasma Pen Before & After with TJ Tutorials.
If you have any questions at all, contact our customer support team and they'd be more than happy to help you out!


Orders placed by 12pm EST can be eligible for Same-Day Shipping.
(excluding saturday and sunday)
More Commonly Asked Questions
is it rechargeable or battery powered?
it is rechargeable, and it comes with a usb charging cord for it.
Let's say i order a bundle of 2 sets, what would be included with it? What about 3?
If you place an order for 2 sets you'd get 2 separate sets of the snow fibroblast plasma pen arriving in the same package to the same shipping address. The same thing applies for 3 sets. If you were to order 3 sets you would receive 3 separate sets of the snow fibroblast plasma pen. Our team recommends ordering 3 sets at just $198usd because of the huge savings.
Can i buy moreneedles if i may need more?
Yes! The cost for the needles are now $24.95 USD and it includes, 10x fine needles and 1x coarse needle! You can order multiple if that's what you need. Go to our "Extra needles" page to order extra needles.

What's includedin my package?
1x Snow Fibroblast Plasma Pen
1x USB Cable
10x Fine Needles
3x Coarse Needles
1x Instruction Manual
How many needles are included?
There are 10 fine needles and 3 coarse needles included in each set!